Prof Susan Davis – A Pioneer in Women's Health
Posted: August 1, 2022
Have you heard of Prof Susan Davis?
Professor Susan Davis is a clinician researcher undertaking research spanning clinical medicine and public health pertaining to women's health. Her specific interest is in the actions, effects of depletion and replacement of sex hormones in women. Her research includes the effects of sex hormones on cardiovascular health, body composition and fat metabolism, cognitive function and mood, sexual function, bone and cartilage health and cancer.
She is a practicing endocrinologist specialising in the care of women*.
In 2021, Prof Davis received the Officer of the Order of Australia (AO) honour on Australia Day**.
Professor Davis has received this award for her distinguished service to medicine, to women's health as a clinical endocrinologist and researcher, and to medical education**.
Have you seen the research?
Click Here to see the Research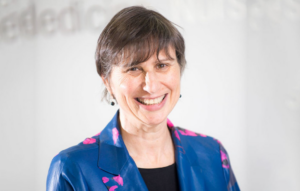 *https://www.linkedin.com/in/susan-davis-ao-66b1b320/?originalSubdomain=au
**https://www.jeanhailes.org.au/news/prof-susan-davis-appointed-an-officer-of-the-order-of-australia
Latest News
Engaging your Doctor We understand that this maybe a sensitive subject. Many women feel discomfort or embarrassment which contributes to their unwillingness to seek… Continue Reading →
Have you heard of Prof Susan Davis? Professor Susan Davis is a clinician researcher undertaking research spanning clinical medicine and public health pertaining to… Continue Reading →
Menopause can affect your relationships and your sex life. Symptoms such as a dry vagina can make sex painful and you may find you… Continue Reading →