Podcast: SexTok with Zibby and Tracey
Posted: May 13, 2022
This weekly show pairs two mismatched women discussing relationship and sex topics we all typically whisper about. Laugh-out-loud funny, irreverent, British, international sex expert and author of 17 books Tracey Cox answers questions from the "audience" posed by the squeamish, mom of four, award-winning literary podcaster Zibby Owens, who blushes often.
Tracey answers three questions each episode like:
How much should I really share with my girlfriends?
What do I do about my husband's work wife?
How often should we really be getting it on?!
Listen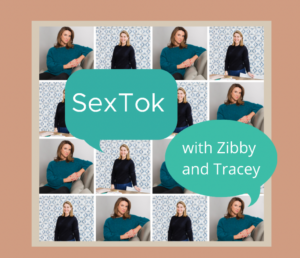 Latest News
Engaging your Doctor We understand that this maybe a sensitive subject. Many women feel discomfort or embarrassment which contributes to their unwillingness to seek… Continue Reading →
Have you heard of Prof Susan Davis? Professor Susan Davis is a clinician researcher undertaking research spanning clinical medicine and public health pertaining to… Continue Reading →
Menopause can affect your relationships and your sex life. Symptoms such as a dry vagina can make sex painful and you may find you… Continue Reading →