It's time to #BreakTheBias around menopause.
Posted: June 8, 2022
If we just understood menopause a bit better, maybe we could #BreakTheBias
Menopause is a big issue. Yet how many people really understand it, let alone support those going through it?
And to start, here's an absolute must-see video you can share with your friends and colleagues for International Women's Day (IWD).
The video features the experiences of four people – Lori, Max, La Cher and Éimi – who all speak candidly and provide considerable insight into the complexities of menopause.
Watch the Video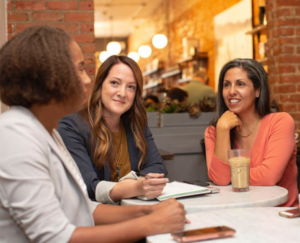 Latest News
Low Sexual Desire is Common Sexual difficulties and concerns are common across a woman's lifespan, increasing at midlife and beyond menopause. The DSDS (Decreased… Continue Reading →
Low Sexual Desire Is Common 1 in 3 women between the ages 40 – 64 will experience HSDD* which can severely impair relationships, mental… Continue Reading →
Professor Susan Davis discusses how the onset of menopause may affect your sex life, as well as various treatment options.