HealthEd – Sydney – 6th of August
Posted: June 28, 2022
As platinum sponsors of this years HealthEd Seminars, Lawley have on offer 10 complimentary registrations. 
These are available on a first to respond basis and to delegates currently not registered to attend. 
Venue:
International Convention Centre, Darling Harbour, Sydney  
Date:
Saturday 6th August. 
To obtain your complimentary registration, please provide your contact information by clicking the button below. 
Yes, I want a Complimentary HealthEd Registration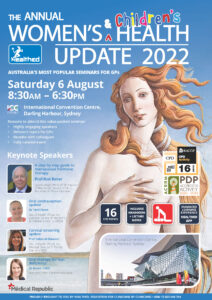 Latest News
Engaging your Doctor We understand that this maybe a sensitive subject. Many women feel discomfort or embarrassment which contributes to their unwillingness to seek… Continue Reading →
Have you heard of Prof Susan Davis? Professor Susan Davis is a clinician researcher undertaking research spanning clinical medicine and public health pertaining to… Continue Reading →
Menopause can affect your relationships and your sex life. Symptoms such as a dry vagina can make sex painful and you may find you… Continue Reading →