BRITISH MENOPAUSE SOCIETY Tools for clinicians: Testosterone Replacement in Menopause
Posted: May 27, 2022
Information for UK GPs and other health professionals.
BMS are pleased to advise that the BMS Tools for Clinicians: Testosterone replacement in menopause has been updated and is now available in the Publications area on the BMS website.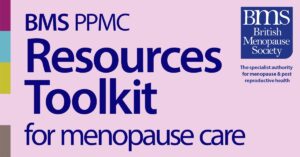 Latest News
Low Sexual Desire is Common Sexual difficulties and concerns are common across a woman's lifespan, increasing at midlife and beyond menopause. The DSDS (Decreased… Continue Reading →
Low Sexual Desire Is Common 1 in 3 women between the ages 40 – 64 will experience HSDD* which can severely impair relationships, mental… Continue Reading →
Professor Susan Davis discusses how the onset of menopause may affect your sex life, as well as various treatment options.