Axiron® discontinued – Upgrade to AndroForte® 5
Posted: November 24, 2017
Axiron® discontinued – Upgrade to AndroForte® 5
Axiron 2% testosterone solution has been discontinued in Australia effective 4th December 2017 after Lilly terminated its licensing deal with Australian biotech company, Acrux.
Men currently using Axiron will need to change to an alternative transdermal testosterone treatment.
The options are:
AndroForte 5 (Lawley) (upper body)
AndroForte 2 (Lawley) (scrotal) or
Testogel (Besins) (upper body)
Lawley Pharmaceuticals is a specialist hormone company based in Perth, Western Australia.
Our prescription-only testosterone cream range also includes AndroFeme 1 testosterone cream for women.
17 Reasons to upgrade to AndroForte 5 (upper body)
1. 100% Australian developed, owned and manufactured
2. PBS listed (1 August 2015)
3. Washout not required in changing over
4. Proven bioequivalence to Testogel (upper body application)(1)
5. Five times more concentrated than Testogel (5% vs 1%)
6. Lesser volume to apply than Testogel ( 2mL vs 5mL)
7. Alcohol free
8. Lowest priced PBS-listed testosterone option on private Rx
9. Optimised oil-in-water cream base
10. Titratable dosing – no fixed dose pumps or single dose sachets.
11. Minimal drying time
12. Mess free
13. Free of skin irritation
14. Odourless
15. Absence of sticky residues
16. No peak-trough effect compared to injections
17. Clinically trialled in Australia
AndroForte 5 is available from all pharmacies across Australia.
Switching from Axiron (or Testogel) to AndroForte 5 is seamless as all are once daily applications.
AndroForte 5 is totally dose-titratable using the graduated dose applicator syringe – no pumps or fixed dose sachets. View the applicator use.
For mid-eugonadal range serum testosterone, the recommended starting dose is 2ml (100mg) of AndroForte 5 applied to the torso once daily.
Review serum levels in 1 month and titrate dose if required. View full product information.
Samples of AndroForte 5 – the Lawley Physician Familiarisation Program (PFP)
While the clinical efficacy and absorption of AndroForte 5 is unquestioned, we understand you may want to test a our product on a patient or two.
If you have never prescribed AndroForte 5 (upper body), AndroForte 2 (scrotal) or AndroFeme 1 (T for women) and wish to see the benefits of our creams The Lawley Physician Familiarisation Program (PFP) is the answer .
For full details on the Lawley PFP Click here
Where to next with testosterone  for men?
The TGA approval in 2014 of AndroForte 5 for use on the torso completed stage one of a two part product development program. Stage 2 (scrotal application) commenced in late 2015.
AndroForte 2 is recommended for scrotal use.
AndroForte 2 is not approved by the TGA.  Due to a difference between state and federal legislation it must be dispensed by a pharmacy in Western Australia.
When transdermal testosterone gel or cream is applied to the upper body 9-14% is absorbed (2). The rest remains on the skin surface and there is the potential risk of passive transfer to partners and children. This is why the Consumer Medicine Information leaflets in all transdermal products advise to cover the areas of application with clothing to minimise the risk.
Scrotal application negates this risk and results in up to an 8-fold increase in testosterone bioavailability, using the scrotal compared to the abdominal skin routes.(3)
We plan to submit to the TGA a dossier for a change of application site to scrotal by the end of 2018.
Read about the latest research on scrotal application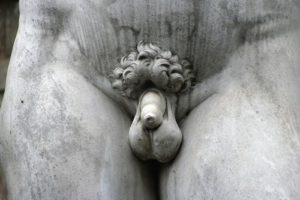 In Melbourne earlier this year, Lawley hosted a Testosterone Education evening featuring Assoc. Prof. Carolyn Allan presenting the latest research findings of the large scale US Testosterone Trials and the Lawley scrotal publication. To view click here
The SAFEST (Scrotal AndroForte Efficacy and Safety Trial) study
The SAFEST study will be starting in 2018 and Lawley is pre-recruiting hypogonadal men to participate.
SAFEST will be a multi-centred Australian study conducted in Sydney, Melbourne, Perth and Adelaide. It will be a 6 month cross-over study designed using AndroForte 5 scrotally and on the upper body.
For more details please email Michael Buckley, Medical Director at michaelb@lawleypharm.com.au or call 1800 627 506.
Lawley Testosterone Solutions – Education
The Lawley website has a Medical Professional section dedicated to physician education on testosterone use in both men and women.
Our  password protected physician section requires a one-off registration using your AHPRA number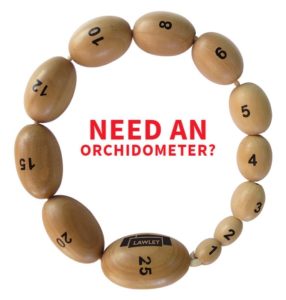 Wish to watch or download video or audio presentation on testosterone use in women? Click here

To see what Lawley Clinical Trials we have completed and published Click here
To see what Lawley Clinical Trials we have underway and are planning Click here
Using the syringe measuring applicator
PBS Information: Authority required. For the treatment of hypogonadism. Refer to PBS Schedule for full authority information.
(1) Wittert G et al. Andrology  2016 4(1): 41-45. (2) Wang C et al. JCEM 2000 85(3):964-969 (3) Iyer R et al. Andrology 2017 5(4):725-731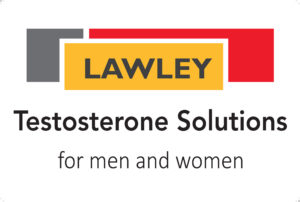 Before prescribing, please review the AndroForte 5 approved Product Information available here
AndroForte® and AndroFeme® are registered trademarks of Lawley Pharmaceuticals Pty Ltd. Tel: 1800 627 506 Copyright 2017 Lawley Pharmaceuticals
All rights reserved. ABN 12095973523 Unit 2 15A Harrogate Street West Leederville WA 6007 www.lawleypharm.com.au Date of preparation November 2017
Latest News
Low Sexual Desire is Common Sexual difficulties and concerns are common across a woman's lifespan, increasing at midlife and beyond menopause. The DSDS (Decreased… Continue Reading →
Low Sexual Desire Is Common 1 in 3 women between the ages 40 – 64 will experience HSDD* which can severely impair relationships, mental… Continue Reading →
Professor Susan Davis discusses how the onset of menopause may affect your sex life, as well as various treatment options.