Article: What's the Average testicle size?
Posted: May 25, 2022
This men's health condition isn't rare, but it's rarely diagnosed
Klinefelter syndrome refers to a collection of characteristics in males that are caused by having two or more X chromosomes. It's the most common chromosomal disorder affecting men and it can have a range of physical, mental and social effects.
Read More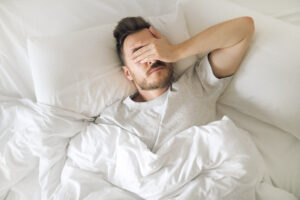 Latest News
Low Sexual Desire is Common Sexual difficulties and concerns are common across a woman's lifespan, increasing at midlife and beyond menopause. The DSDS (Decreased… Continue Reading →
Low Sexual Desire Is Common 1 in 3 women between the ages 40 – 64 will experience HSDD* which can severely impair relationships, mental… Continue Reading →
Professor Susan Davis discusses how the onset of menopause may affect your sex life, as well as various treatment options.